Facebook Advertising Services
A million of users using Facebook and those users have different interests and requirements. How you can convert their interest into sales. One of the best options that come to light is Facebook advertising. Through Facebook advertising, you can target people based on their interests and increase your business revenue. Not only interest but there are other options available to target those Facebook users. Moreover, running a Facebook ad it's not simple as you think. It requires analysis and experience. Experience helps to run successful Facebook ad and analysis helps to improve the result of that Facebook ads.
LocalSEOWork has been in this industry for 7+ years and helps different industries to increase their revenue with Facebook ads.   We have a professional Facebook advertiser who is not only running successful ads but also doing different analyses and testing to improve running ads result. We have also worked for small and local industries and help them to increase sales with Facebook ads. If you are also want to improve sales through Facebook ads, please contact us.
Our

Facebook Advertising Services Include
Facebook Audience Targeting
One of the best features of Facebook advertising is audience targeting, if you have set up everything well but did not select the right audience then your money and time will be wasted. Facebook has a more strong audience selection such as custom audience, a lookalike audience, and interest-based on the audience, so when we are running a Facebook ad we are selecting the best option and audience so you can get as much lead as possible in low CTR. With long experience, we have been running Facebook ads for several industries and given them drastic improvements so if you are planning to grow your business through Facebook advertising, please contacts us.
Facebook Ad design
Ad Design plays a primary role in Facebook advertising that helps to convey your message to customers more easy way, if you have a good design then there are more chances to get high leads. Though Facebook's successful design depends on the design, if you are designing an image with the best message that the user wanted to know then you are able to convert more leads. We have a professional image designer who has also experienced in Facebook advertising, so we are designing an image that attracts more Facebook customers.
Ad Budget Selection
After running a Facebook ad we cannot quite, requires a constant analysis in order to improve the conversion rates. We have an experienced company and we know all the in and out of the Facebook ad so we realize where is valuable money we need to invest in order to get high conversion rates on a low budget. Moreover, there are two options to budget, campaign level, and ad set level so depends on product and industry we are selecting the best option possible.
Facebook ad Split Testing
There are different choices available to customers for different products and if you are running Facebook advertising for your business then you need to identify that. Ultimately, you need to identify what customers demand and what the benefits they wanted, and acceding to that analysis you need to mention that points in Facebook ad design in order to improve the conversion rates. In the Facebook ads, there is a different option available for a/b testing, we can do split tests for image, audience, and more. So LocalSEOWork constantly analyzes running Facebook ads and taste different testing and get the best result possible on a low budget.
Landing Page Optimization
If you are doing marketing in Facebook or Google ads, you always require a good landing page. It helps you to convert more users into customers. However, before landing page optimization, we are doing competitor research to create a user-friendly landing page. We have a professional digital marketing team available who are doing logical competitor analysis and help you to get more users to convert into customers by running successful Facebook ads. If you want to get free landing page suggestions, Please chat with our customer support.
Facebook Analysis and Changes
As we discussed earlier, we could not leave campaigns once it is started, it requires constant analysis and changes. So After running a campaign, we analyze demographics, placements, and audience and choose the best audience to decrease conversion rates. We are also creating a custom and lookalike audience according to analysis to get the best results. We have an experienced team available who are working for different industries, they are doing deep analysis and select the best option is as possible.
Why we are Leading Facebook Advertiser
Dedicated Digital Marketing Team
Our primary aim is to get more leads on a low budget by using the best Facebook tactics, we have a professional team who is able to efficiently do that. Our team first does a competitor analysis before running a campaign and then starts a campaign by defining the best strategy.
Best Facebook Ad Budget Optimization
We are an experienced Facebook advertising company so we know where we could invest in order to get the best result possible on a low budget. Please let me know your budget and product we will get the best result according to your requirements, please contact us.
Experienced Facebook ad Agency
LocalSEOWork is a web development company located in INDIA as well as Australia. We are serving different industries across to globe and helping them with unique requirements.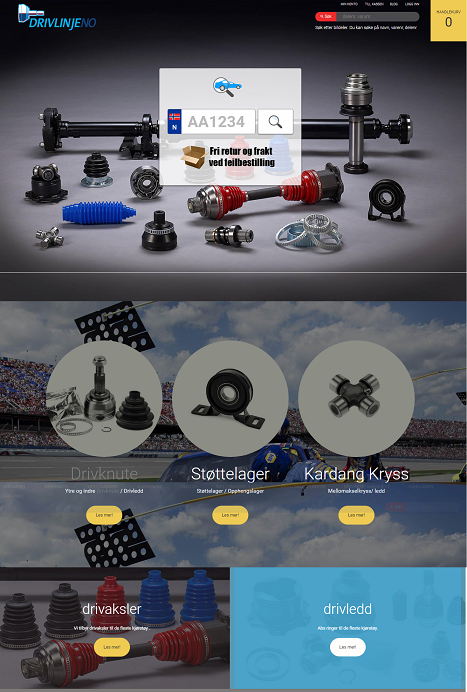 Get A Free

Quote From Expert
I was looking for an honest SEO agency that helps me to grow my waist trainer business in Canada and finally got one as I wanted. Local SEO Work enhanced online customers and goals in Canada. It really deserves appreciation.
John
DentalHub
I am a local dentist in Melbourne, and I had hired Local SEO Work for the PPC and SEO services. As it had promised, it has been increased ROI of my PPC campaign and helped to get my primary keywords in the first page of a search engine,
Alexander Rylah
FitnessSize